Farming & Agricultural Pest Control
Professional Exterminators
Farming & Agricultural Pest Control Services
Farming and agricultural work is notoriously dirty work. Most farmers will have seen more pests in a working week than your average man or woman sees in a lifetime. However, hygiene is hugely important in an industry that equates to 64% of the food eaten in the UK. 
Pests can be a huge nuisance to the farming industry with them causing crop damage, damage to finished products and costly damage to equipment and machinery. For these reasons it is hugely important to get on top of the problem before it spreads even further.
Common Pests Found in Farming & Agriculture
Pests can be a huge problem for farmers, they eat seeds, leaves, roots, and plants. All of this could have detrimental effects on their yearly crop. In recent years pests have had catastrophic shortages for farmers, so make sure you avoid this and sort your problem out today. 
Over our 22 years of working with pests, we have come across countless different problems of all shapes and sizes. Whether it's a pest infestation you're dealing with or you're looking for preventative measures, we have you covered. 
During our 22 years, we have built an untouchable reputation for providing effective pest control in accordance with the principles of Integrated Pest Management (IPM).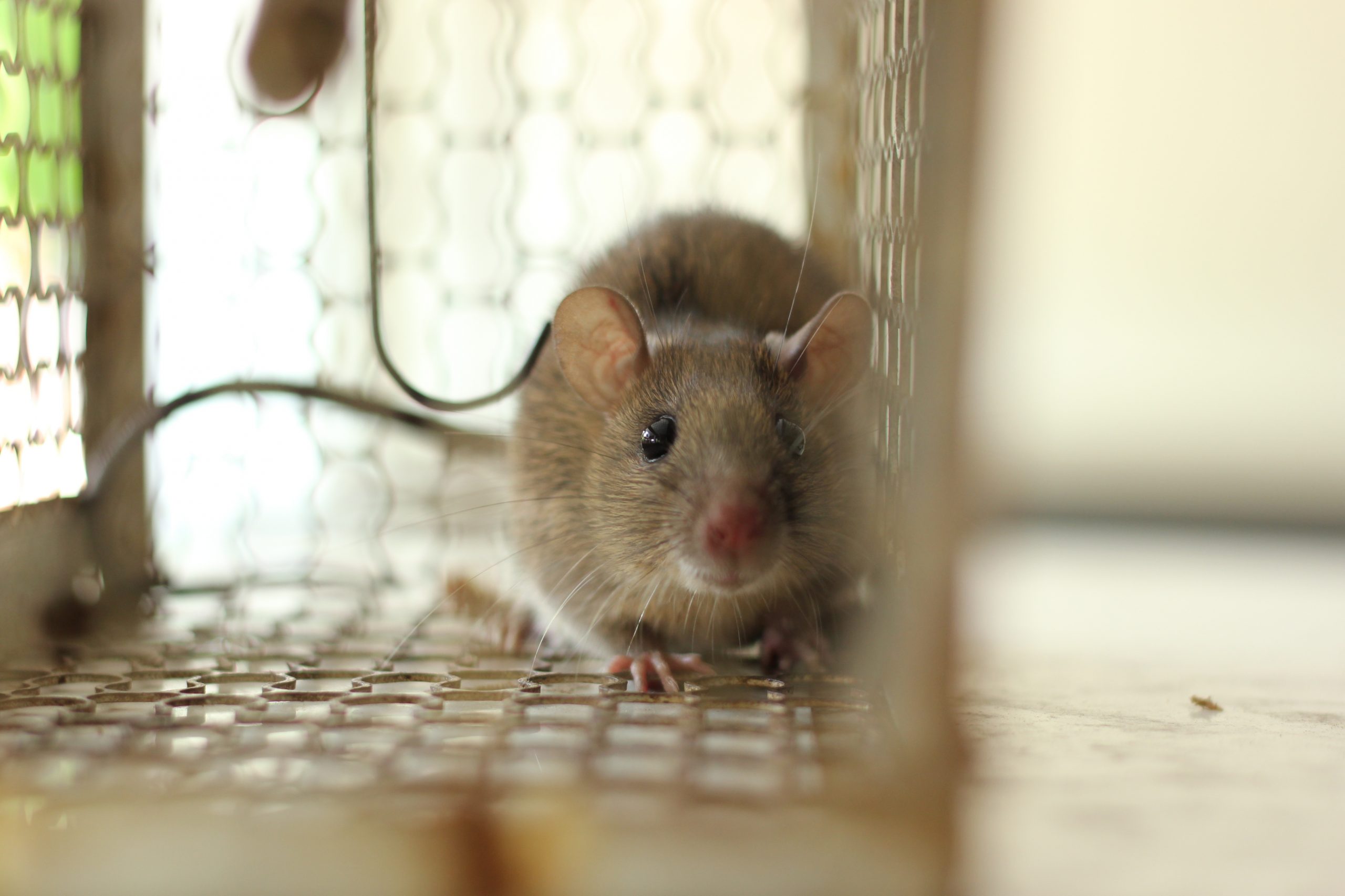 Rats & Mice
Rats are not only the most common pests in the UK but they're also the most common pests in agriculture. Rats and rodents are a major problem for farmers and agricultural workers, they can cause considerable, costly damage to crops, property and equipment. They're typically drawn to food so your crops are a certain target for these nuisances. Get in contact with us today and we will be sure to quickly and humanely get rid of your problem. Signs of Pest: Droppings, Gwaning Damage, Shredded Fabric & Material, Disrupted Food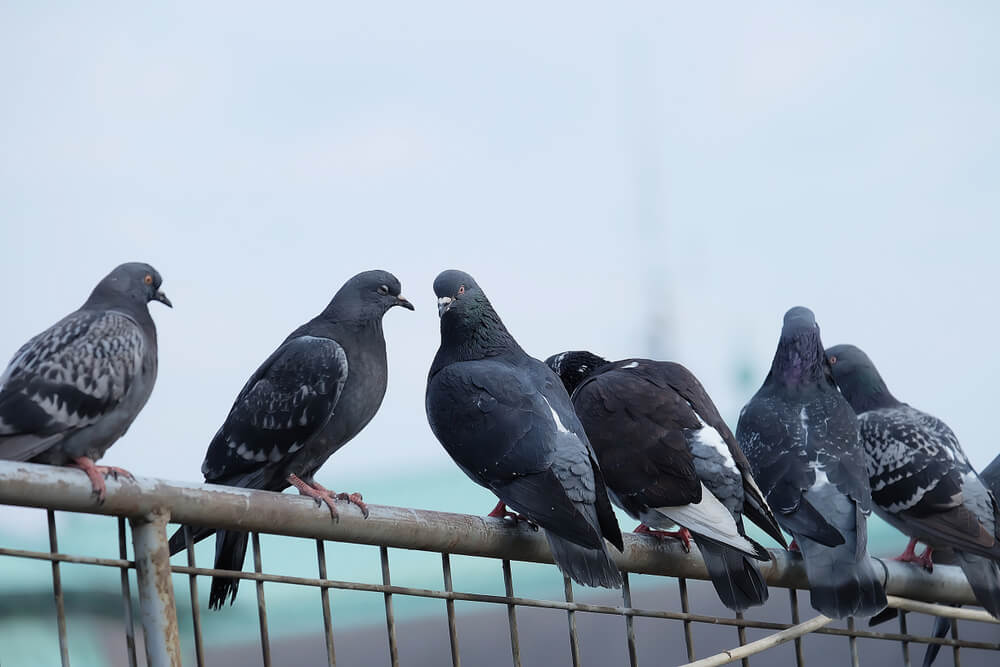 Birds & Pigeons
Birds can be a huge nuisance when it comes to eating and damaging crops and seeds. Crop damage can be very costly to farmers, it takes a lot of time to spread their seeds and birds removing seeds after sowing can be both annoying and costly. Birds also commonly use agricultural areas for nesting, foraging and roosting which can again have negative effects on the running of a working farm. They also carry harmful diseases such as E Coli and ornithosis which can be dangerous if it contaminates produce. Signs of Pest: Nesting birds, droppings, Noise from birds, Nesting debris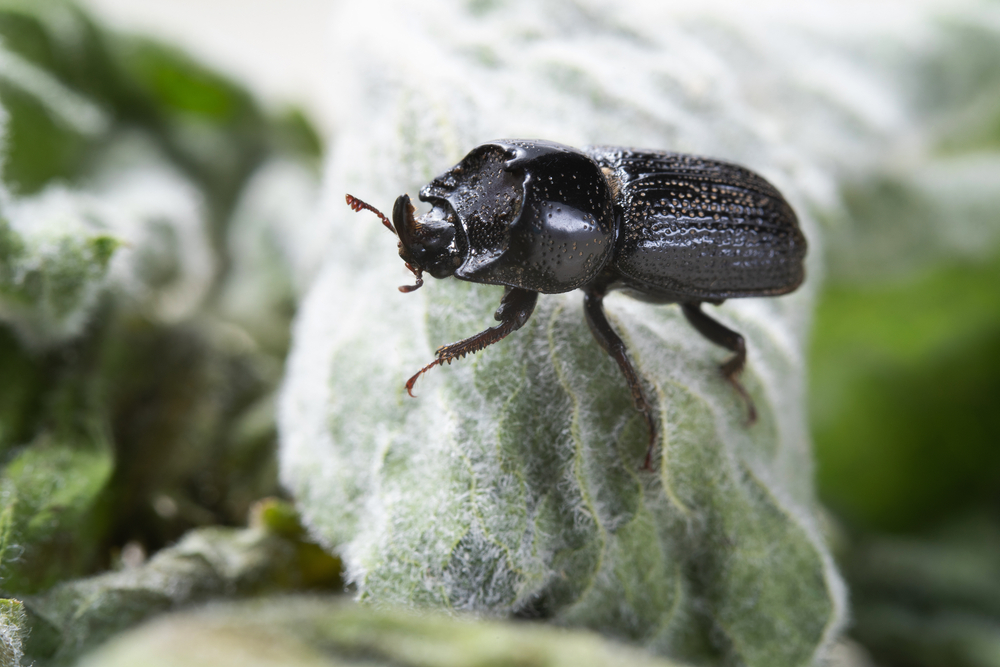 Beetles
Beetles infest the grains and seeds which causes considerable damage to the raw food materials and can also contaminate finished products. These kinds of issues can have a detrimental effect on a farm. A lot of their crop will go to waste and will not provide any financial benefits for the farm. These common nuisances feed on and destroy plant pods and stems, with the damage causing the plant to die and no longer be able to grow the produce. Signs of Pest: Beetle sightings, Damage to crops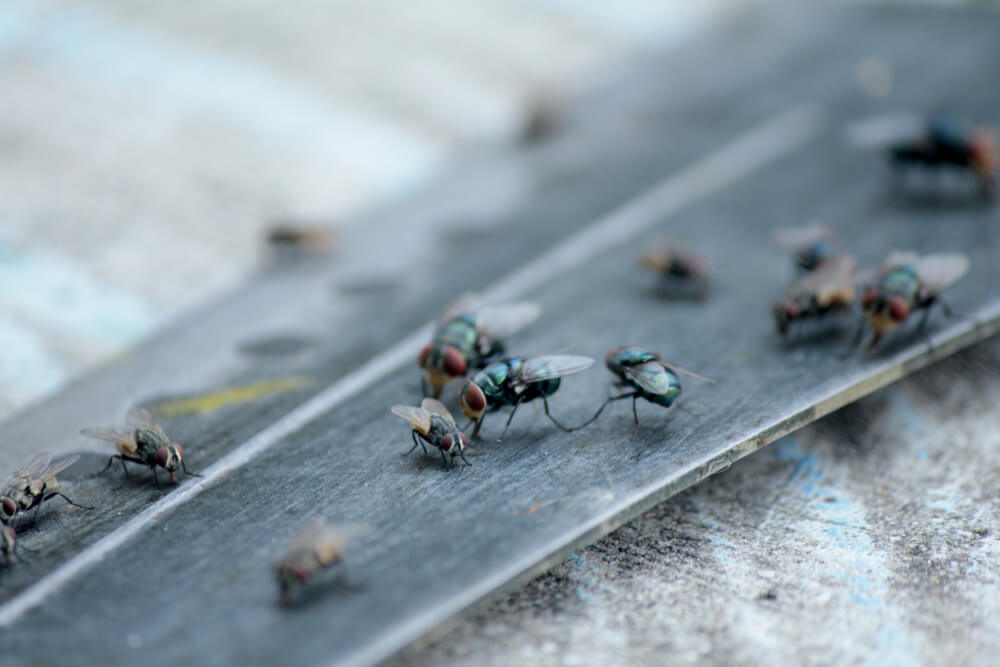 Flies
In the summer months, flies can be a huge pest to everyone. Especially farmers, not only are they a nuisance but they also can harm cattle performance due to the reduction in grazing as the cattle try to swat flies and resultingly not eating grass. Some species of flies feed on blood from the cattle, some feed on secretions from the eyes and nose of the cattle and others lay eggs on the cattle that can cause nasty grubs under the skin. Signs of Pests: Regular Fly Sightings, Dark Clusters on Walls, Maggots
Get in Touch
Get in touch with our team of experts and let us know what your problem is – we will then offer a FREE no-obligation quote and survey.
Survey
Once the problem has been established we will send out our team of experienced professionals to perform a survey of the premises and further investigate what the problem at hand is.

Treatment
Once we are fully sure of the scale of the problem we can organise a time to start the treatment of your premises, ensuring we humanely and quickly remove the problem.
Follow-up Care
Once your premises have been treated, we will regularly return to inspect and monitor for any future infestations that may occur.
Accredited Pest Control Experts
During our 22 years in the industry, we have proudly become a member of both the British Pest Control Association and the National Pest Technicians Association. Our BCPA qualified technicians are always on hand to provide the highest quality pest control services as well as give expert advice on preventative measures.
Other Commercial Pest Control Services
Here at VermEx we don't just provide our professional pest control services to the industrial industries, we also provide a number of different commercial services to help prevent and combat pest activity and reinfestation;
Regular Inspections & Monitoring

Installation of Bird Control & Proofing Measures

Field Biologist/Entomologist Inspections and Audits

Help Achieving BRC (British Retail Consortium) Standards

Fumigation Services

Removal of Bird Waste & Graffiti

Supply & Fitting of Insect Screens & Electronic Fly Killers to Prevent Insect Activity

Vegetation and Weed Removal

Fly-Tipping Removals

Cleaning & Spraying of Refuse Bins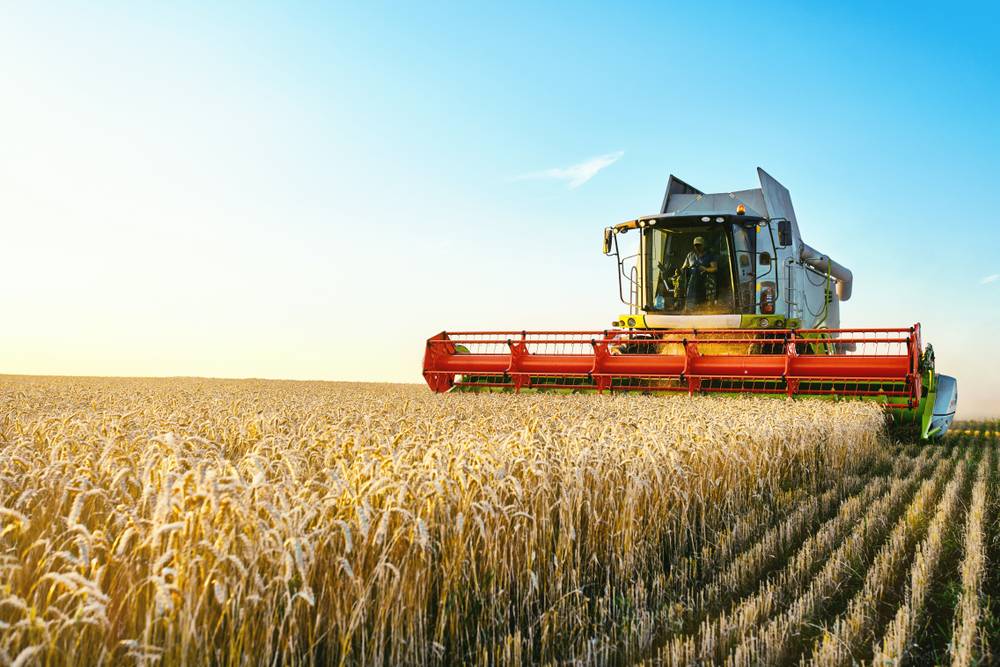 If you or your business is suffering from pest problems then get in touch and one of our highly experienced team members will be back in touch with a FREE no-obligation quote.