Fast & Effective Pest Control
Bird Control & Proofing Service
While many birds are perfectly harmless, pest bird species, such as pigeons and seagulls, can cause damage to commercial properties and also transmit diseases, such as e.coli. Not only are they an issue to people's health, but they can also put your business at risk. 
As well as being a general nuisance, pigeons on your property can spread diseases such as salmonella and e.coli and damage both buildings and vehicles. Their unpleasant droppings can also lead to additional insect infestations or create a slippery and smelly health risk hazard for your staff and customers. 
Here at VermEx, we are very experienced in all types of bird control and can employ a range of pigeon control products that we can supply and install. Bird deterrent spikes are made from a polycarbonate base and stainless steel spikes that are installed on ledges and window sills. These anti-bird spikes are designed to prevent pigeons from perching on the ledge and guttering of your building. 
Bird netting is one of the most effective bird repeller methods. The net doesn't harm the birds, but it is very effective in stopping pigeons roosting and creating nesting sites on your building, which will help to keep your business bird free. 
If you notice any of the warning signs such as nesting material strewn around your property, bad odours or an increase in bird droppings or insects you may well have a bird problem that needs dealing with. Contact VermEx today by phone on 01904 798676, by email at info@vermex.co.uk or by using our contact form to discuss your individual requirements or request a free bird control quotation.
Pigeons - Why Are They a Pest?
Feral pigeons are found all over the UK, especially in cities and towns where pigeons can enjoy the scraps of food and rubbish that is left on the ground by people. Over the years, pigeons have adapted well to the urban environment and this new food source and pigeon populations have grown, causing them to become a nuisance. Pigeon droppings can cause damage to buildings as it is erosive in nature. 
Anti-pigeon spikes are a great way to protect your commercial premises from pigeon droppings. The spikes work as a pigeon deterrent and prevent them from roosting on the ledges of your building, which helps keep your walls free from pigeon droppings. At VermEx, we also specialise in the removal, cleaning up and treatment of bird-related waste.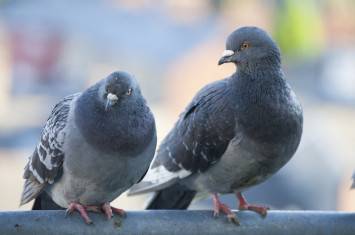 Pigeon Proofing Solar Panels
Many businesses are making use of solar panels to provide their buildings with electricity. Unfortunately, nesting birds are also taking advantage of this new technology. Pigeons, in particular, roost and lay eggs in the space under solar panels. This can easily result in the birds damaging the wiring or even the panels themselves. 
In addition, debris such as feathers and nesting materials can reduce the efficiency of the solar panels, which means they will provide less power. Bird faeces is also corrosive. The best way to ensure your solar panels are protected is to have them pigeon proofed with a mesh. This will prevent pigeons from roosting in the area beneath the solar panels, keeping them free from damage and work efficiently.
The most common bird proofing and control solutions for dealing with pigeons are:
VermEx also offers post-treatment services such as: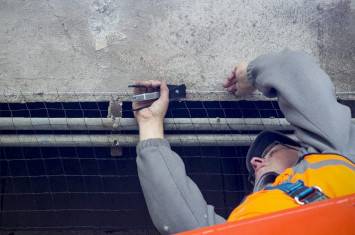 VermEx is a family run pest management service with over 30 years' experience in providing a professional pest control service to commercial clients across the North of England, including Manchester, York & Leeds. Here at VermEx, we pride ourselves on providing an unparalleled level of service and customer care to our clients and strive to provide a pest control solution that is tailored to their individual needs. 
Here at VermEx we are very experienced in all types of bird control and we make use of a range of bird control systems and deterrent products, such as anti-bird spikes and nets, that we can supply and install to your commercial premises to help control birds. We also specialise in the removal, cleaning up and treatment of bird-related waste. 
Yes. If you are worried that your business is suffering from a pigeon problem and want professional assistance, contact our expert team by emailing info@vermex.co.uk and we can provide you with a free, no-obligation quote for any pigeon control work that is required. 
Fast & Effective Pest Control
If your business is suffering from a pigeon problem then please get in touch with us. We have a range of bird control measures designed to keep pigeons away from your premises and stop birds from damaging your property or affecting your business. We can also perform a free site survey on your commercial properties and give you a free quote for any work that we would recommend. 
Get in touch with VermEx on 01904 798676, by emailing info@vermex.co.uk or by using our contact form for all of your pest control requirements and call in the professionals for fast and effective pest control.